---
Nihonkai Co., Ltd., running sushi restaurants at 12 locations throughout Tokyo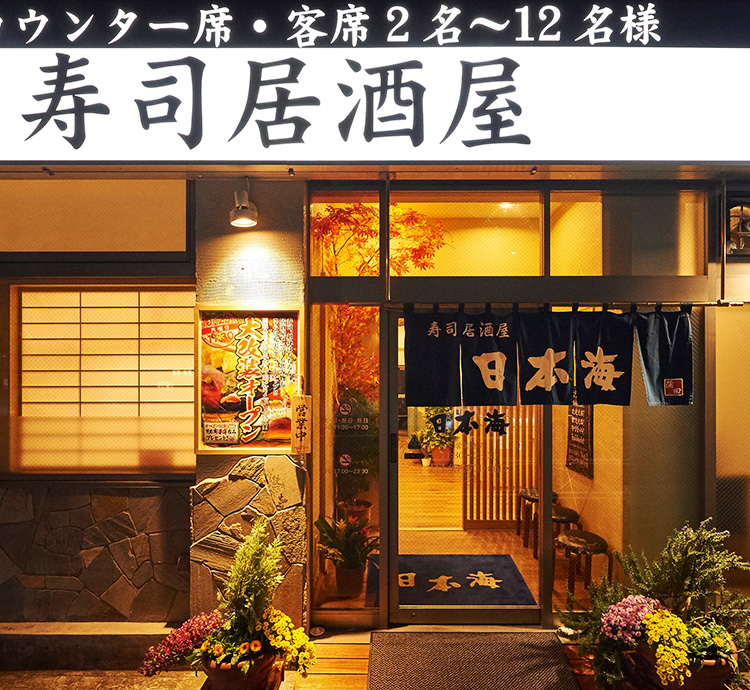 Choose Nihonkai sushi
to fit the situation

Company Nihonkai Co., Ltd. was founded in the third year of the Heisei era. Our longstanding experience as a wholesale tuna distributor at the Tsukiji fish market in Tokyo forms the foundation of the present-day Nihonkai. We strive daily, as a united team, to provide our customers with fresh and delicious products, finding joy in their satisfaction, which is our company's motto.
We particularly emphasize our commitment to tuna and continue to focus exclusively on natural, high-quality tuna, even in the current trend of aquaculture. With our motto "True deliciousness lies in the ingredients," we explore the seasons of various fishing ports nationwide to pursue the finest quality. The taste of fish is greatly influenced by the seasons and the location (latitude) where they are caught. This is both the challenge and the joy of running a sushi restaurant.
As the president of the company, I find utmost delight when our customers say, "It was delicious, we will come again," as they leave. In order to receive such feedback, we are determined to continue improving and refining ourselves every day. Although we also operate an izakaya (Japanese-style pub), our core focus remains on sushi. Therefore, even for our izakaya dishes, we pride ourselves on using high-quality ingredients and serving them homemade, aiming to ensure customer satisfaction.
While "Nihonkai" has now been in business for over 20 years, we are fortunate to receive swift fish information, thanks to the extensive network we built during our time in Tsukiji and our connections with fishing ports across the country.
We aspire to persistently uphold our dedication to natural and fresh seafood in the future.
Ken Yonekawa Representative Director and President
---
Conveyor belt sushi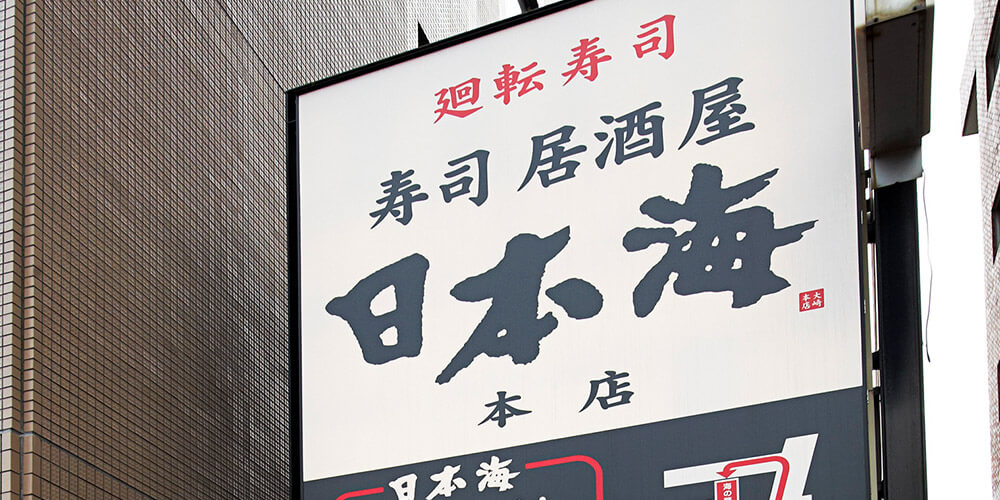 Osaki Restaurant
Address

3-6-9 Osaki, Shinagawa-ku, Tokyo 141-0032
Tel

03-3493-9377
Business Hours

◆Monday - Friday
1st Floor Restaurant Business Hours:
11:30 - 1:30 (Last Orders 1:00)
Lunch menu only from 11:30 - 14:00

2nd Floor Restaurant Business Hours:
11:30 - Midnight (Last Orders 23:00)
Lunch menu only from 11:30 - 14:00
Closed from 14:00 - 17:00
Evening business hours are 17:00 - 24:00

◆Saturday/Sunday/Holidays
1st Floor Business Hours:
11:30 - 23:30 (Last Orders 23:00)
Lunch menu only from 11:30 - 14:00

2nd Floor Business Hours:
17:00 - 22:30 (Last Orders 22:00)
Regular Holidays

None
Accepts Credit Cards

Yes
Access

1 minute walk from Osaki Station (Rinkai Line & JR Lines)

Restaurant Interior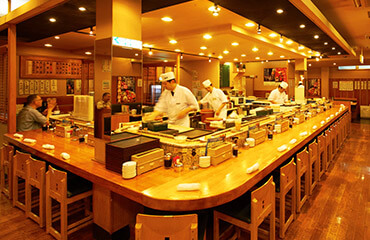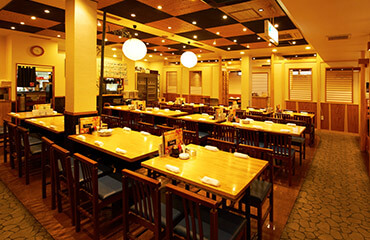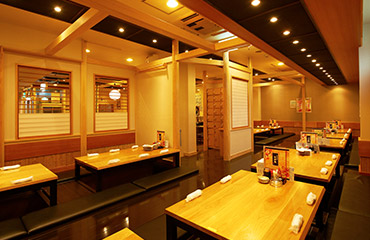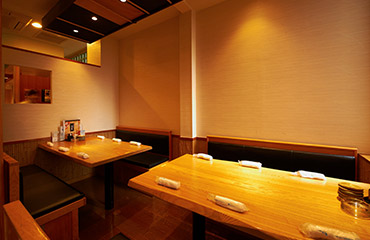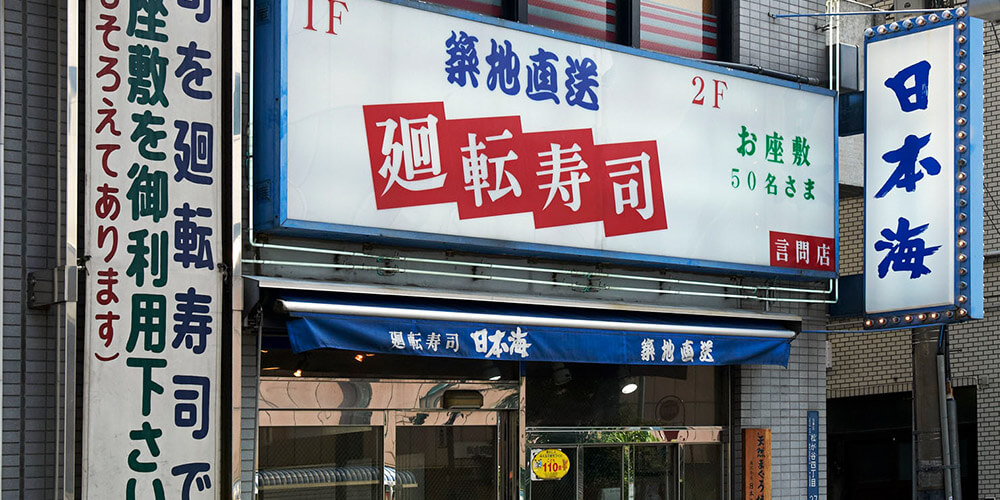 Kototoi Restaurant
Address

4-27-10 Matsugaya, Taito-ku, Tokyo 111-0036
Tel

03-3842-4044
Business Hours

1F 11:30 - 02:00 (Last Orders 01:30)
2F 17:00 - 24:00 (Last Orders 23:00)
Regular Holidays

None
Accepts Credit Cards

No
Access

4 minutes walk from Exit 1 at Iriya Station (Tokyo Metro Hibiya Line)
Restaurant Interior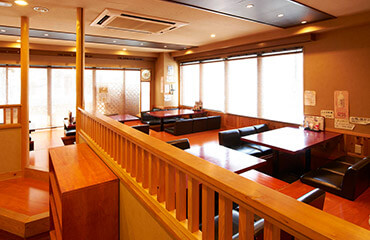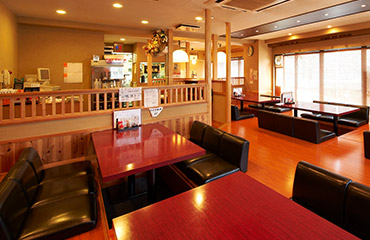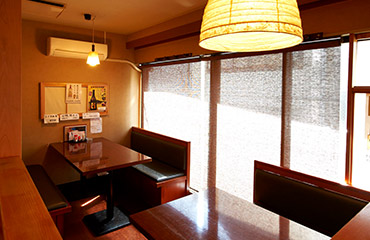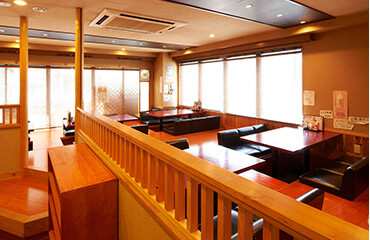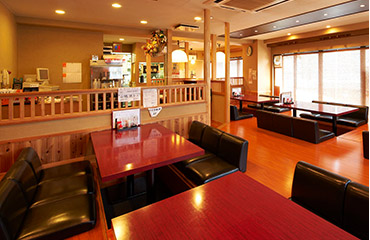 ---
Edomae sushi